Child Care WAGE$ Program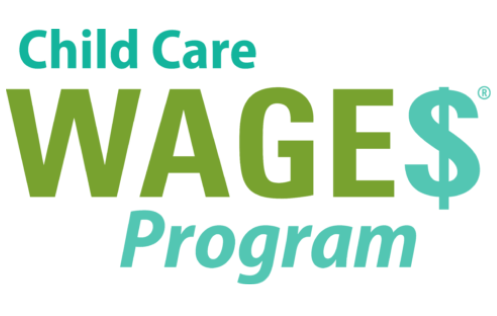 Earn more money to reward your education and commitment to early childhood!
The Child Care WAGE$ Program provides education-based salary supplements (eligible every six months) to individuals working with
children birth to five. The program is designed to increase retention, education, and compensation.
To be eligible for WAGE$, applicants must:
Work in a licensed childcare program (center, home, public school, or Head Start site)
Earn at or below $19 hourly (updated September 2022)
Have an education level listed on WAGE$ scale (see back of flyer)
Work at least six months in the same childcare program
Be employed at the same childcare program when funding is available and
when a final employment confirmation has been completed
To view the education levels used to determine WAGE$ supplements, click here.
For more information, contact:
Child Care WAGE$® Program Child Care Services Association
PO Box 901, Chapel Hill, NC 27514
919-967-3272 | www.childcareservices.org/programs/wages/
WAGE$ is a funding collaboration between the Guilford County Partnership for Children (Smart Start) and
the Division of Child Development and Early Education. It is administered by the Child Care Services Associaton.
To learn more about obtaining education in Early Childhood Development, contact:
EQuIPD UNC-G
336-315-7768
equipd@uncg.edu
www.equipd.info
Child Care Resource & Referral
336-369-5037
www.guilfordchilddev.org/trainings-workshops/
T.E.A.C.H. Early Childhood® Scholarship Program
919-967-3272
www.childcareservices.org/programs/teach-north-carolina/