Developmental Needs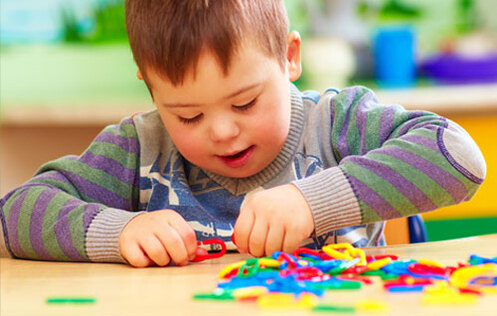 Raising a child is a big job, but you're not alone. There are resources that can help you every step of the way—from pregnancy until the time your child enters kindergarten. Check them out, and share your favorites, too!
Prioritizing the needs of children has helped bring about programs for children with developmental needs and their families. Here are some resources you may find helpful.
Families admitted to the neonatal intensive care unit (NICU) need specialized support. NICU Family Support, offered through the Family Support Network of Central Carolina, provides caring, compassionate support and education to families with medically fragile children. Learn more.
The Family Support Network of Central Carolina provides support, education, and caring connections to families who have a child with special needs. Their services are designed to make life easier for families through a parent-to-parent support network and linking people with resources that can help throughout their lifetimes. Get connected.
The North Carolina Infant-Toddler Program (a service of the NC Department of Health and Human Services) serves children from age zero to three (with certain levels of developmental delay or established conditions) and their families. Services include: physical, occupational and speech-language therapies, service coordination, family support, special instruction, assistive technology, and other services. No family is denied services due to inability to pay. Get connected in Guilford County.
Autism Spectrum Disorder (ASD) affects 1 in 68 children born in the US. Several national organizations provide information and advocacy on behalf of families who have children with ASD, including the Autism Society of America. Local organizations that help connect parents to resources and to each other, including the Guilford County Chapter of the Autism Society of North Carolina.