What We Do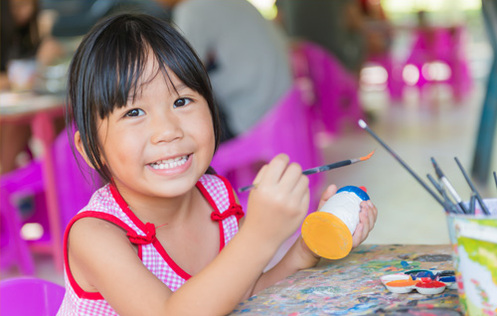 We're here to make sure every child in Guilford County enters school safe, healthy, and ready to succeed. Using public dollars and private donations, we create new programs and collaborate with existing ones to measurably improve the lives of children while strengthening families. We also administer one of the largest NC Pre-K programs in North Carolina, serving over 2,000 students every school year. To read about how early investments provide lifetime benefits, please review our flyer about our Smart Start Funded Programs (PDF). Some of our programs are the following:
Family Literacy/Language Development – Reading Connections
Healthy Start – Family Services of the Piedmont
Parents as Teachers Guilford County
Bringing Out the Best – UNCG Center for Youth, Families, & Community Partnerships
Child Care Health Consultants – Guilford Co. Dept. of Health & Human Services, Div. of Public Health
Child Care Subsidy – Guilford County Dept. of Social Services (DSS)
NICU Family Support – Family Support Network of Central Carolina, Inc.
Adopt-A-Mom Program – Guilford Co. Dept. of Health & Human Services, Div. of Public Health
More than 90% of brain development occurs by age five, which is why this work is so important. Our challenge continues to be shifting the odds so that ALL children are prepared for success in school and in life. The rewards are too many to count.